SPOILERS BELOW
(Warnings)
Sherlock Series 4, Occasional Elementary Spoilers. Plus...
November 21, 2015:

Spoilers About 'The Abominable Bride'

"Amanda Abbington, Una Stubbs, and Rupert Graves reprising their roles as Mary Morstan, Mrs. Hudson, and Inspector Lestrade" will also be in it..
"Sherlock is a little more polished," Moffat said at the Television Critics Association's press tour. "He operates like a Victorian gentleman instead of a posh, rude man. He's a lot less brattish."
Dr. Watson is "'More uptight,'"

See More Spoilers at i Digital Times



Mark Gatiss spoke about the one episode special, "The series is set in 1895...."

There had been some talk that it was 1885 but Gatiss wanted to correct that. — source: BBC, mid-Aptil 2015



January 31, 2015:

Remarkable Spoiler images from recent filming of upcoming 2015 special

- from the Daily Mail



Speaking at the Royal Television Society's event in the first week of March, co-creators Steven Moffat and Mark Gatiss confirmed again,

That they always planned to bring Moriarty back after his "suicide" but the spoilers were that they aim at gradually continuing to make Sherlock more human, which sounds like giving him more understanding of how he affects others and maybe more control over when and how he gives offense. — source: KDrama Stars, citing The Hollywood Reporter.



Elementary has been in reruns, new episodes resume February 27, 2014 and we have spoilers for the March 6 episode, "Ears to You.":

Lestrade has been staying at the brownstone and seems unwilling to leave. And a man receives a ransom note for the safe return of his wife, who he was suspected of murdering years ago. — source: CarterMatt's website.



TV Guide turned to series producers Steven Moffat and Sue Vertue as well as Abbington for more answers. Here's what they had to say:

"'We see the possible return of Moriarty (Andrew Scott) at the end of the episode, even though we thought we saw him die last season. Why did you want to bring him back?'
Steven Moffat: 'We always knew what we were going to do with Moriarty. This has been the game plan since the end of Series 1 when we realized we had a crack on our hands with Andrew. This is something that the whole series has been building to. I won't say what it is we're doing, but we have plans. And I'm pretty bloody certain those plans will please people.'" — See Much More.
Series Three Spoilers Soon to Move to Other Pages:
January 27, 2014: The Hollywood Reporter Already has a full Review up on next week's episode.
---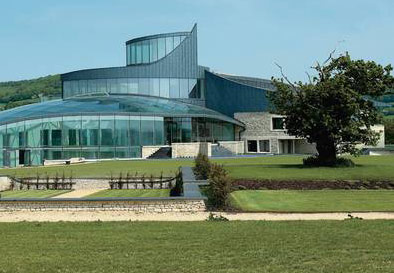 "The incredible wow mansion, owned by evil... newspaper magnate Charles [Augustus] Magnussen" is played by "Swinhay House near North Nibley in Gloucestershire..."
---
Cute scenes, some from Season 3

---
From Digital Spy: 12 teasers for "His Last Vow": See complete list.: (http://www.digitalspy.com/british-tv/s129/sherlock/news/a542713/sherlock-series-3-finale-12-teasers-for-his-last-vow.html)

If the warmer, more human Sherlock in 'The Sign of Three' left you unnerved, fear not: he's as close to stone-cold sociopath as he's ever been for at least 30% of this episode.
We knew that Steven Moffat's script was based on the short story 'Charles Augustus Milverton', but it also draws heavily on elements from 'His Last Bow', the chronologically final Holmes story.
A lot of 'The Sign of Three' will play very differently on a re-watch in light of the events of 'His Last Vow'.
Despite being series three's most plot-heavy episode, 'His Last Vow' is also a character goldmine, delving deep into the psychology of Sherlock and especially John.
Molly is fierce.
You may already have heard whispers of a shocking development in Sherlock's life, but it won't be so shocking to anyone who has read 'Charles Augustus Milverton'.
We always knew John Watson was a badass, but here he's given perhaps his most straight-up BAMF moment to date. It's really, really great.
See the complete list at Digital Spy: http://www.digitalspy.com/british-tv/s129/sherlock/news/a542713/sherlock-series-3-finale-12-teasers-for-his-last-vow.html#ixzz2q0RrLYtc Follow them: @digitalspy on Twitter | digitalspyuk on Facebook
---
---
Spoilers are moved from this page after the episode is broadcast on PBS.


Help this site in two ways:
When you want to buy the DVDs or Other Merchandise, start on our Merchandise page or click on a banner in the footer. This costs you nothing.
See a mistake? Know any info that should be on the site? Email Sherlock@BEWarne.com. We have a gold star page so tell us how you want to be listed (name, nickname, initials, etc.).